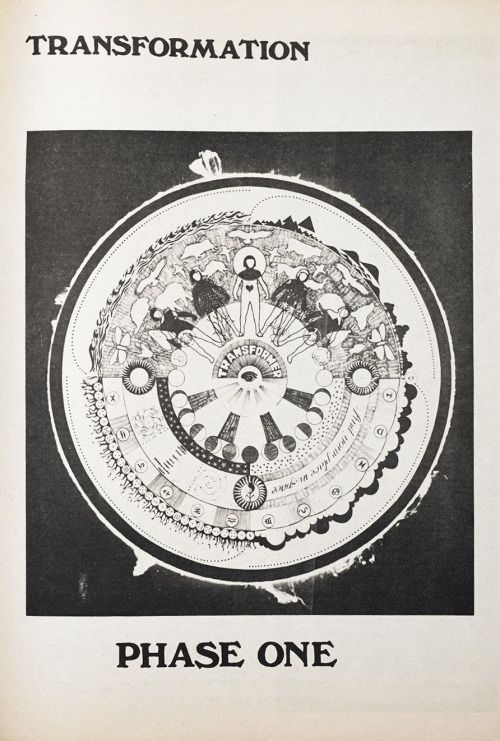 herbalism can be radical and abolitionist, transforming community and ecological health, directly opposing all that the prison-industrial complex supports. one major goal of daphne is to pay regular reparations to Black people, and make monthly financial contributions toward Indigenous communities and the Earth.
in support of this goal, my focus right now is on five organizations:
10% of all profits are split between the Indian Law Resource Center, Black Permaculture Network, and Prisoner Herbalism Collective.
20% of profits from the daphne csa are donated to Solitary Gardens.
i donate salves and tinctures to Herbalists without Borders.
about
Solitary Gardens
:
"Solitary Gardens turns solitary confinement cells into garden beds that are the same size and blueprint as the cell [so many] spend decades in. The contents (plants, flowers and herbs) of the prison-cell-turned-garden-bed are designed by prisoners serving their sentences in isolation through proxies on the outside. Central to this project is a call to end the inhumane conditions of solitary confinement, simultanously inspiring compassion necessary to dismantle systems of punishment and control...[the gardens are] built out of the largest chattel slave crops— sugarcane, cotton, indigo, tobacco. We grow those crops on site, harvest them, grind them down, and then add them to a natural lime, water and clay. Through a process of "tamping;" similar to building rammed earth homes, cob houses, or carbo-neutral building, we construct the walls of the Solitary Gardens illustrating the evolution of chattel slavery into mass incarceration. The process is critical to transformation. It allows us as volunteers to engage in meaningful conversations about racial inequality, white supremacy and prison abolition. It allows us to process collectively."
about
Black Permaculture Network
:
"BPN is a network of Afro-indigenous people who have come together through the practices of permaculture, agroecology, natural living and care of the earth...recogniz[ing] and honor[ing] the ancestral and historical knowledge that each of these land care practices embraces, and strive to broaden inter-cultural dialogue around natural earth care: the love of people, plants and animals. BPN creates space for dialogue on social media, gives access to funding and resources, serves as an informational hub for trainings, events and other culturally relevant education and opportunities, and promotes the work of Afro-indigenous practitioners to the wider community."
about
Indian Law Resource Center
:
"Indian Law Resource Center provides legal assistance to indigenous peoples of the Americas to combat racism and oppression, to protect their lands and environment, to protect their cultures and ways of life, to achieve sustainable economic development and genuine self-government, and to realize their other human rights. The Indian Law Resource Center seeks to overcome the grave problems that threaten Native peoples by advancing the rule of law, by establishing national and international legal standards that preserve their human rights and dignity, and by challenging the governments of the world to accord justice and equality before the law to all indigenous peoples of the Americas. The Indian Law Resource Center is a non-profit law and advocacy organization established and directed by American Indians. We provide legal assistance to Indian and Alaska Native nations who are working to protect their lands, resources, human rights, environment and cultural heritage. Our principal goal is the preservation and well-being of Indian and other Native nations and tribes. ILRC is funded by grants and contributions from individuals, foundations, and Indian nations, and accepts no government support."
about
Prisoner Herbalism Collective
:
Prisoner Herbalism Collective works to support prisoners in learning about herbalism through distribution of Solidarity Apothecary's "The Prisoner's Herbal." This book shares free herbal medicine knowledge with incarcerated individuals, those who have been released from prison, and the families and communities who have been impacted by the state violence and the prison-industrial complex.

about
Herbalists Without Borders
:
"HWB embraces a collective vision of a global community where all people have access to affordable herbal...health and wellness. [HWB volunteers] provide natural and botanical support to communities through chapter grassroots projects and special projects." Projects include borderless medicine programs, mobile ancestral medicine clinics in Puerto Rico, veteran clinics, community gardens, medicinal seed saving, trauma training, community apothecaries, and micro grants.
i am also saving for a cargo bike so that i can start a mobile free apothecary in 2021!
i'm grateful to my herbalism and mysticism teachers for the knowledge they've given me — arctos school, liz migliorelli (sister spinster), eliza swann (golden dawn school), melissa madara (catland nyc), dr. eliseo torres (curanderismo at unm), and the southwest school of botanical medicine. it's because of them that i'm able to fund these reparations and donations.